Your Go-To Gaming Console Repair Team in Queens, NY
You have been logging in a lot of time on your favorite game, you're reaching the endpoint and you find that you are really excited for this new achievement only for your console to start acting up. Maybe in a moment of overzealousness, you spill a drink on your console and it is water damaged, or maybe the problem is something internal. Regardless of the issue, we know that your gaming console is important to you. T.I.N.Y. Repairs understands for a lot of serious gamers, a gaming console is more than just a leisurely activity, for many it is a way to connect and communicate with their friends, family, and people across the world.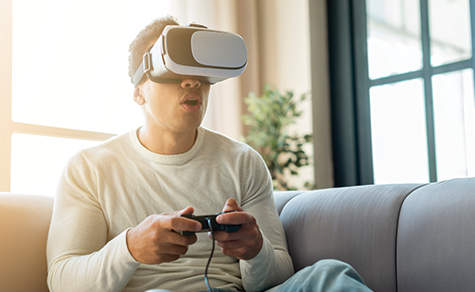 Gaming consoles have come a long way in their advancements. You can do more on gaming consoles than you could before, from playing games to streaming shows and movies. It is why our expert team of technicians here at T.I.N.Y. Repairs are dedicated to getting your gaming console working like brand new again. There is no need to worry our team is well versed in repairing all sorts of gaming consoles from Xbox, Playstation, Nintendo and more!
Replacing your console can end up being a big expense, we want to ease that expense for you. We know how important staying connected is, T.I.N.Y. Repairs offers you all their expertise and knowledge without you having to leave Queens to get it. See why our customers in Jamaica, Bayside, Astoria, Forest Hills, Flushing, and the surrounding neighborhoods choose us for all their gaming console needs.
Game Console Repair
Custom

Gaming

Mining

Business PC Build
No matter what type of repair you need help with, our technicians here at T.I.N.Y have years of experience dealing with all or most types of devices and repairs. We treat every customer's device as if it were our own and we take a great deal of pride in our work. Not only does T.I.N.Y promise you'll be satisfied with our work, but we also stand by that work 100%.
We proudly serve, Jackson Heights, Forest Hills, Astoria, Flushing, Jamaica, and all of our customers in the surrounding neighborhoods. T.I.N.Y. Repairs is proud to be your go-to repair service team in Queens.
ARE YOU IN NEED OF A QUALITY REPAIR SERVICE, BUT YOU'RE NOT SURE WHERE TO GO? GIVE THE REPAIR EXPERTS HERE AT T.I.N.Y A CALL TODAY!