Take Your Tablet For Repairs To The Best Tablet Repair Team in Queens, NY
A tablet is a very useful device. A tablet is capable of allowing you to work remotely, it can allow you to communicate with loved ones and co-workers, and you can even read your favorite books or watch your favorite TV shows all on a lightweight device. With all the ease that comes with owning a tablet, why is it that when your tablet breaks, the process of getting it repaired seems less than easy? Don't let that happen to you! Come into T.I.N.Y. Repairs, where our team of technicians is dedicated to making sure your devices are working at their highest level.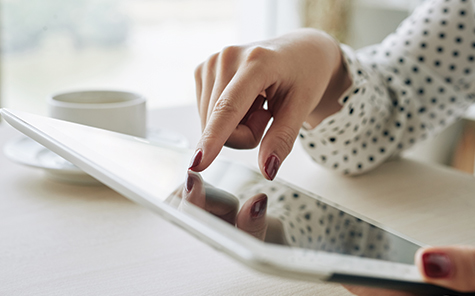 At T.I.N.Y Repairs there is no job we cannot complete, we do our best to deliver exquisite customer service all while making sure that all of your electronic service needs are met. We understand that sometimes an accident can happen, which is why we can deal with all problems like a cracked screen, water damaged devices, and broken charging ports. You shouldn't have to shell out your hard-earned money to larger electronic retail outlets or have to mail in your device and be days without your tablet while it's being repaired.
We can service all kinds of tablets, Amazon Kindles, iPads, Microsoft Surface tablets, and more. There isn't a device model or operating system our team cannot handle. T.I.N.Y Repair is a staple in Queens, and we are proud to serve all of our clients in Ridgewood, Forest Hills, Astoria, Flushing, Bayside, and the surrounding areas. Visit us, and receive the expert repair services from T.I.N.Y. Repairs.
Tablet Repair
Back Glass Replacement

Water Damage Repair Diagnostic

Glass/LCD Replacement

Battery Replacement

Charging Port Replacement

Home Button Replacement

Speaker Replacement

Camera Replacement

Assembly Replacement

Device Cleaning

Device Unlocking

Button Replacement

Software Update

Device Diagnosis
No matter what type of repair you need help with, our technicians here at T.I.N.Y have years of experience dealing with all or most types of devices and repairs. We treat every customer's device as if it were our own and we take a great deal of pride in our work. Not only does T.I.N.Y promise you'll be satisfied with our work, but we also stand by that work 100%.
We proudly serve, Jackson Heights, Forest Hills, Astoria, Flushing, Jamaica, and all of our customers in the surrounding neighborhoods. T.I.N.Y. Repairs is proud to be your go-to repair service team in Queens.
ARE YOU IN NEED OF A QUALITY REPAIR SERVICE, BUT YOU'RE NOT SURE WHERE TO GO? GIVE THE REPAIR EXPERTS HERE AT T.I.N.Y A CALL TODAY!